Christi Denton is a Portland-based composer and sound installation artist who works with found sounds, electronics, and homemade and modified instruments. Her works have been performed throughout the US, Europe, and Asia. She's worked on installations in San Francisco including building giant wind chimes in the Castro district as part of the 2003 Music for People and Thingamajigs, and amplifying exhibits in the San Francisco Exploratorium. Her music is included in the permanent exhibit Six Seconds Around Me in the Casoria Contemporary Art Museum in Naples, Italy. She's played in festivals including the Spark Festival (University of Minnesota) of Electronic Music in Minneapolis Minnesota, and RENCONTRES 2004 in Paris France. She was played daily for a year on Radio Lavalamp (community radio in Osaka Japan), and has a netalbum out on pan y rosas discos. In 2011 and 2012, her music was featured in collaborative performances for Ten Tiny Dances at the Time Based Art Festival in Portland, where dancers controlled music through light, flex, and trigger sensors. Her instrument, the LAMOSO (a laser MIDI controller) was a finalist in the 2012 international Guthman Musical Instrument Competition (Atlanta, Georgia). She was also a composer in Klavier Nonette, an installation created by Trimpin. She's also worked in more traditional veins: her arrangement of Lou Harrison's King David's Lament for Jonathan was performed during Other Minds 9 by the San Francisco Opera Singers and the San Francisco Gay Men's Chorus. She has worked with choreographer Danielle Ross (their collaboration The Loveliest Landscape premiered in 2012 at Conduit Dance, Portland, Oregon), filmmaker Kavita Bali (the short film To Serve premiered in 2011 at Disjecta as part of an Electrogals festival, Portland, Oregon), and composer Heather Perkins and dancer Renee Sills (their interactive composition Between Two Points was performed at the 2012 Time Based Art Festival, Portland, Oregon).
Christi graduated from Mills College (Oakland California) in 2000 with a degree in Music Composition and obtained a graduate certificate from the Centre de Creation Musicale Iannis Xenakis in France in 2004. At the Centre de Creation Musicale Iannis Xenakis, she studied computer music composition with Gerard Pape, Jean-Claude Risset, Trevor Wishart, and Curtis Roads, while at Mills College, she studied composition with Wendy Reid, Pauline Oliveros, Fred Frith, Maggi Payne, Christian Wolff, Chris Brown, and John Bischoff. She is on the board of Electrogals, an organization that promotes women in electronic music.
She was an Artist in Residence at Caldera, in Sisters, Oregon, in January 2014.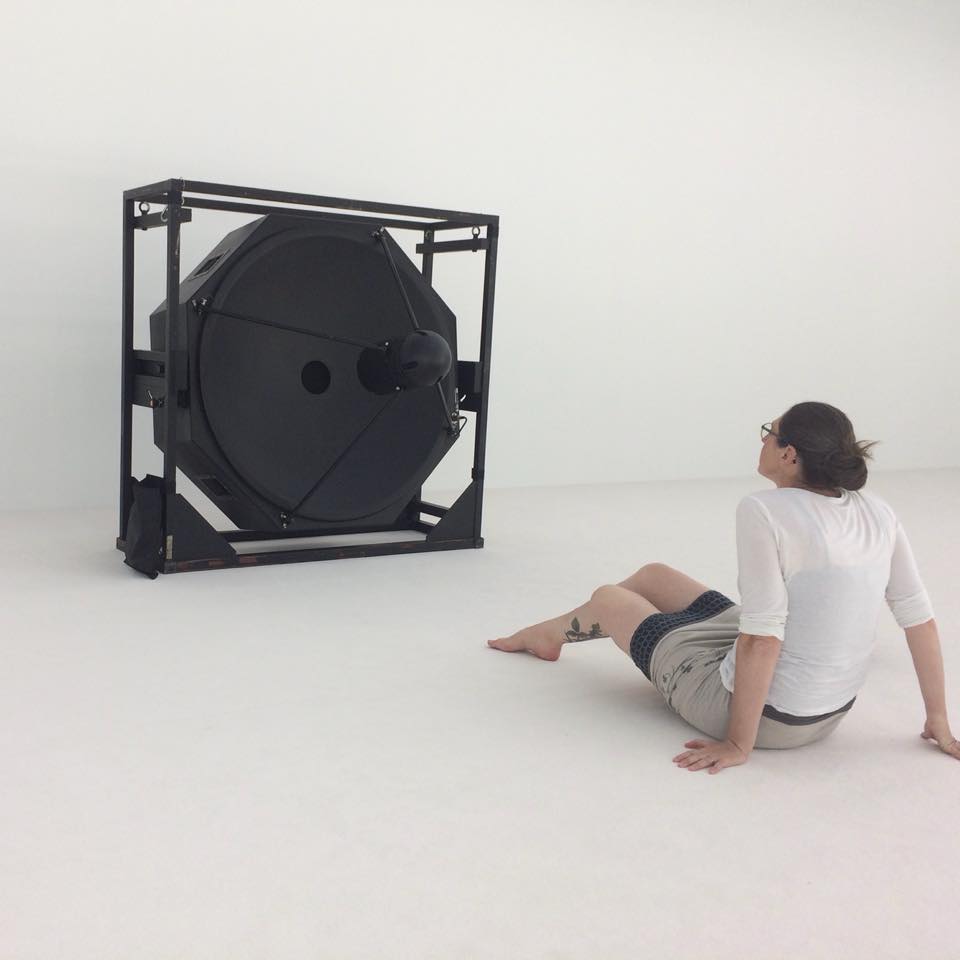 Photo taken by Gene Kunze, 2018, at the Ryoji Ikeda installation at the Pompidou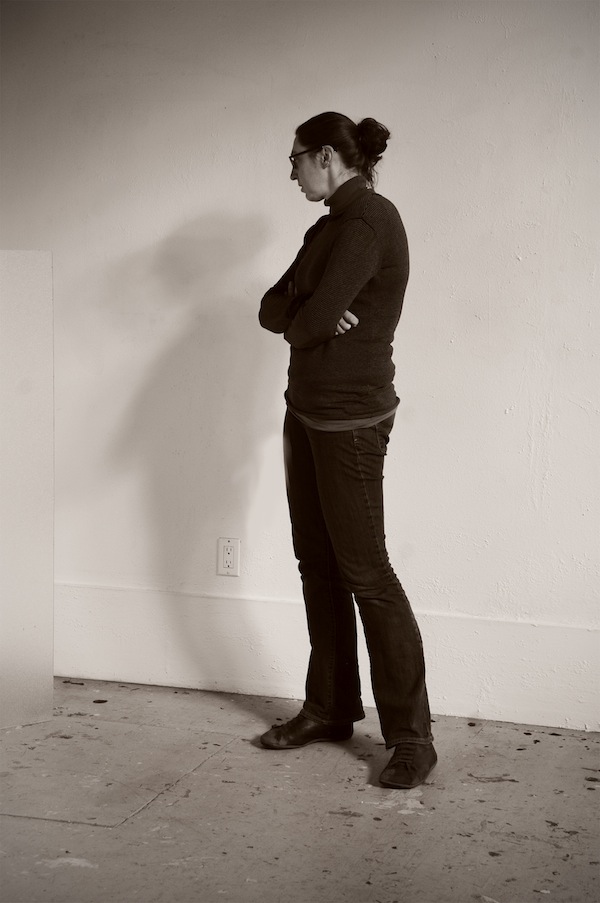 Photo taken by Jim Leisy, 2014, at Caldera.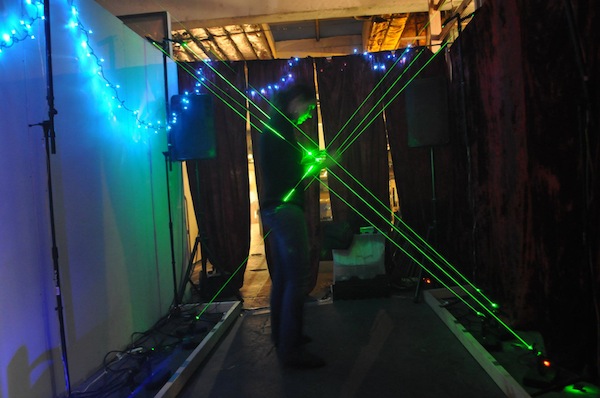 Photo taken of Christi and the LAMOSO by Kristen Larson, 2012, at the 2012 Portland Experimental Film Festival After Party at BOOMBAP.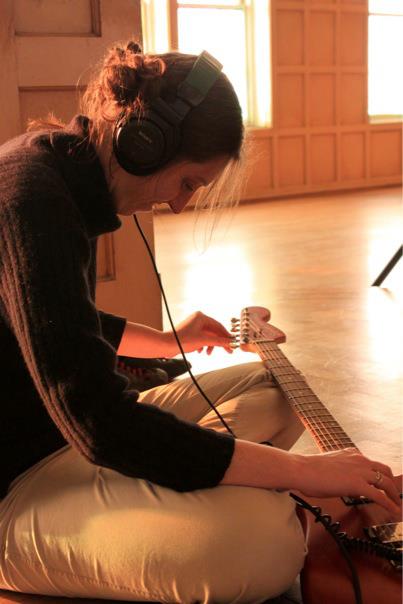 Photo taken by Heather Perkins, 2012 at the Wayward Music Series in the Chapel Performance Space.
Photo taken by Eugene Kunze, 2011, in Christi's studio.
Photo taken by Heather Perkins at the Electrogals 2011 festival.
Photo taken by Andy Fish at the Electrogals 2011 festival.
Photo taken by Michael Karman at the Electrogals 2008 festival.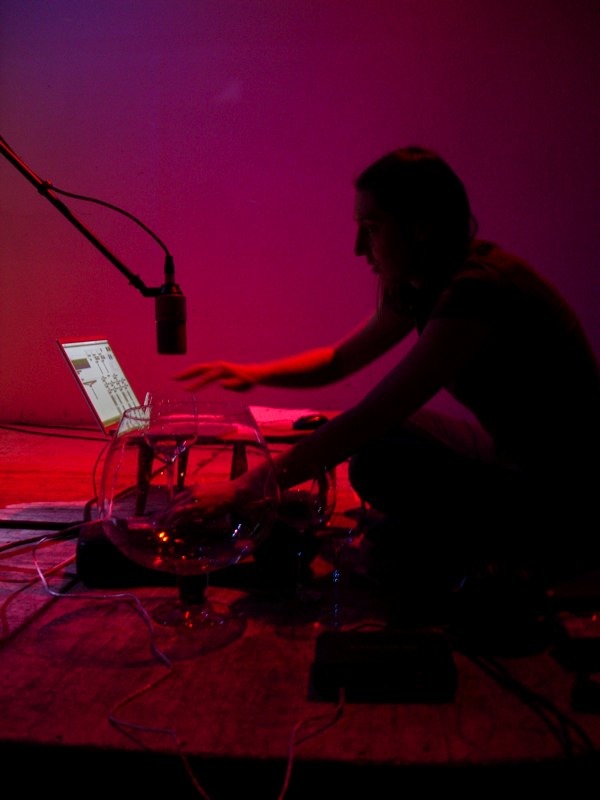 Photo taken by Heather Perkins at Electrogals 2008 festival.