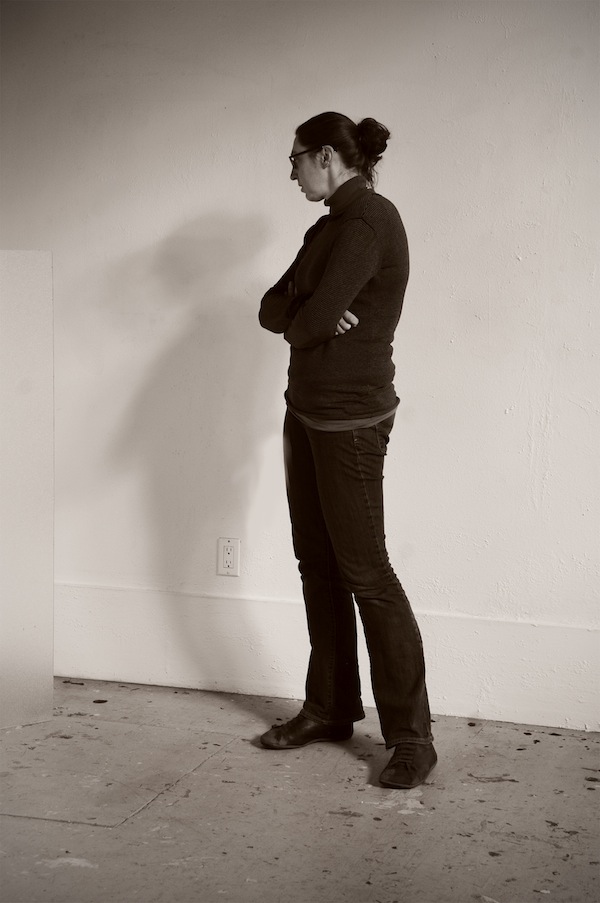 Christi Denton is a composer and sound installation artist who works with found sounds, electronics, and homemade and modified instruments. She enjoys breaking things, multi-channel speaker configurations, and building instruments where other things control sound; for example, where the audience can influence the composition with their phones or their drinks, or where light, weather, or a microorganism modifies musical parameters.
Random interesting projects and performances include:
She directed Portland State University's Sonic Arts and Music Production's Laptop Ensemble (SAMPLE) from 2019 to 2022.
She released a netalbum out on Pan y Rosas Discos in 2018 and Avant Music News (review) put it on their "Best of 2018" list. Captive/ate (from the album) was featured on WFMU:What Was Music? with Marcel M and No Pigeonholes EXP broadcast on KOWS-FM hosted by Don Campau.
She and iueke did a 2-hour long live improvisation on Rinse FM (France) on Antinote / iueke's bi-monthly radio show (2017).
KBOO's (Portland) Digital Divide interviewed Christi in 2018 discussing music projects and inspirations.
She created burnable microphones to record fire sounds as part of Julie Keefe's (Portland's Creative Laureate) multi-artist project Burn (2014).
She's written a composition for Portland Community College's Unity Gain, a 24-channel speaker system (2017), and she's written a multi-channel piece that is included in the permanent exhibit Six Seconds Around Me (2008) in the Casoria Contemporary Art Museum in Naples, Italy.
Her composition, IX Pieces for UPIC (2003), written on Iannis Xenakis' Unité Polyagogique Informatique CEMAMu, is one of the few pieces written on the instrument in the 21st Century. Le cri du Patchwork (France Musique), used IX Pieces for UPIC in a show about musical instruments and gesture (2014).
Her instrument, the LAMOSO (a laser MIDI controller) was a finalist in the 2012 international Guthman Musical Instrument Competition (Atlanta, Georgia).
In 2011 and 2012, her music was featured in collaborative performances for Ten Tiny Dances at the Time Based Art Festival in Portland, where dancers controlled music through light, flex, and trigger sensors.
She's played in festivals including the Spark Festival of Electronic Music (2008) at the University of Minnesota (Minneapolis) and RENCONTRES 2004 in Paris France.
She's written compositions for Klavier Nonette, an installation of Toy Pianos created by Trimpin (2003) and Short Ride in a Fast Chihuahua, an installation of toy chihuahuas, created by Ranjit Bhatnagar (2014).
Her piece Working Girl, which recorded the sounds of firefighters, chefs, tattoo artists, factory employees, politicians, and many other working women, was played daily for a year (November 2004-2005) on Radio Lavalamp (community radio in Osaka Japan).
She's worked on installations in San Francisco, including building giant wind chimes in the Castro district as part of 2003's Music for People and Thingamajigs, and amplifying exhibits in the San Francisco Exploratorium as part of their Art Cafe Series ("The Prepared Exploratorium") (2001).
Her arrangement of Lou Harrison's King David's Lament for Jonathan was performed during Other Minds 9 (2003) by the San Francisco Opera Singers and the San Francisco Gay Men's Chorus.
Christi studied music composition with Wendy Reid, Pauline Oliveros, and Maggi Payne at Mills College in Oakland, California (graduated 2000) and attended the Centre de Creation Musicale Iannis Xenakis in France (graduated 2004). She is on the board of Electrogals, an organization that promotes women in electronic music. She was an Artist in Residence at Caldera in Sisters, Oregon, in January 2014.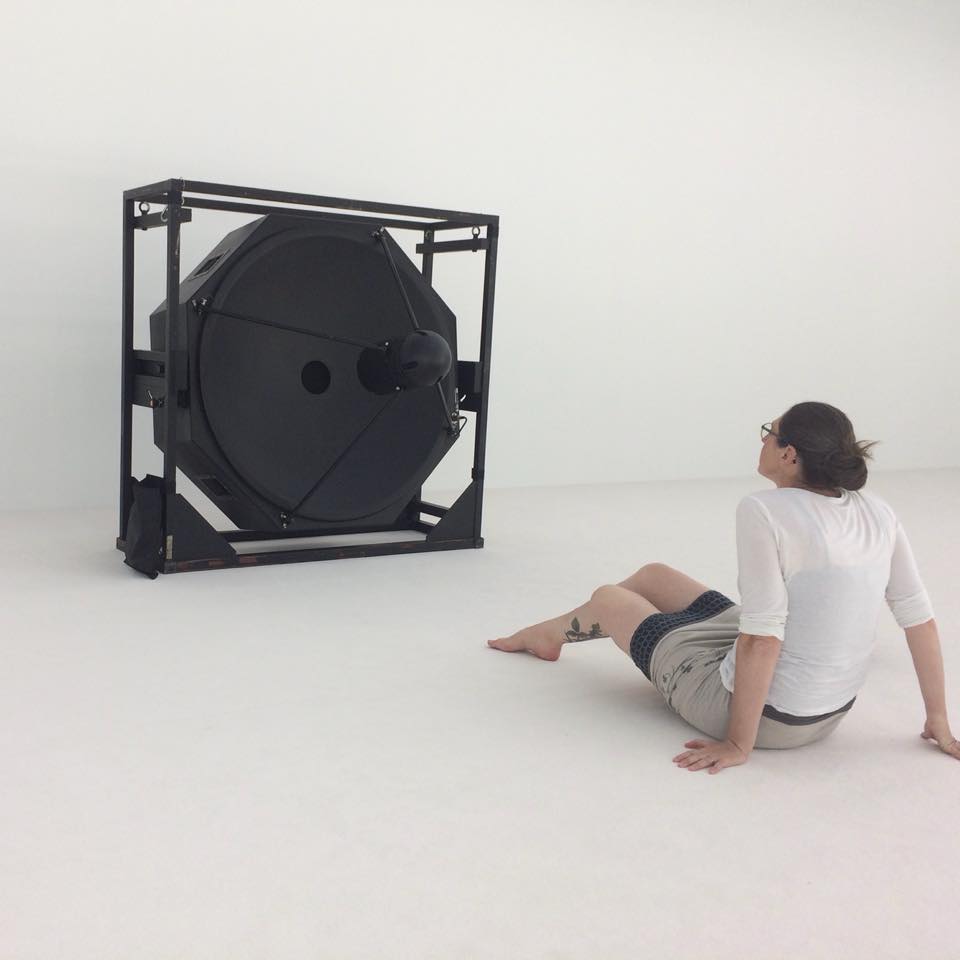 Photo taken by Gene Kunze, 2018, at the Ryoji Ikeda installation at the Pompidou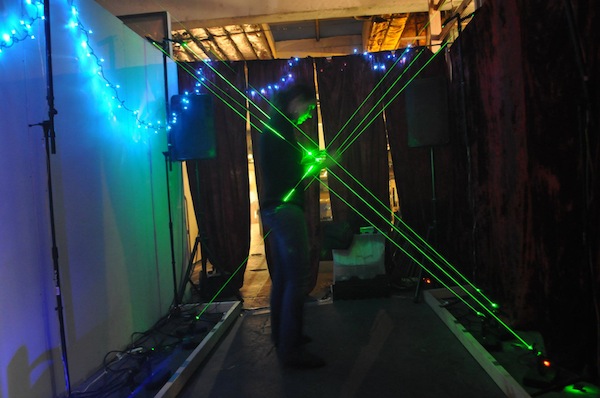 Photo taken of Christi and the LAMOSO by Kristen Larson, 2012, at the 2012 Portland Experimental Film Festival After Party at BOOMBAP.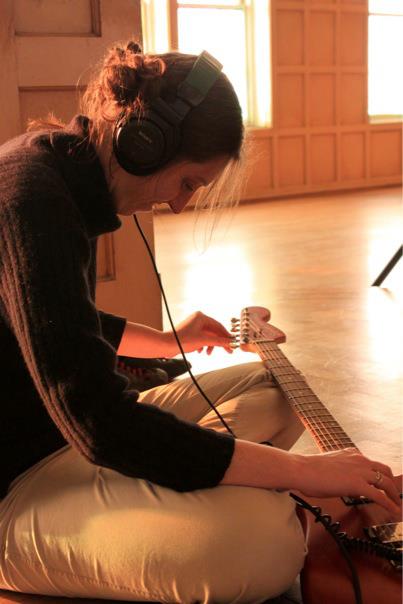 Photo taken by Heather Perkins, 2012 at the Wayward Music Series in the Chapel Performance Space.
Photo taken by Eugene Kunze, 2011, in Christi's studio.
Photo taken by Heather Perkins at the Electrogals 2011 festival.
Photo taken by Andy Fish at the Electrogals 2011 festival.
Photo taken by Michael Karman at the Electrogals 2008 festival.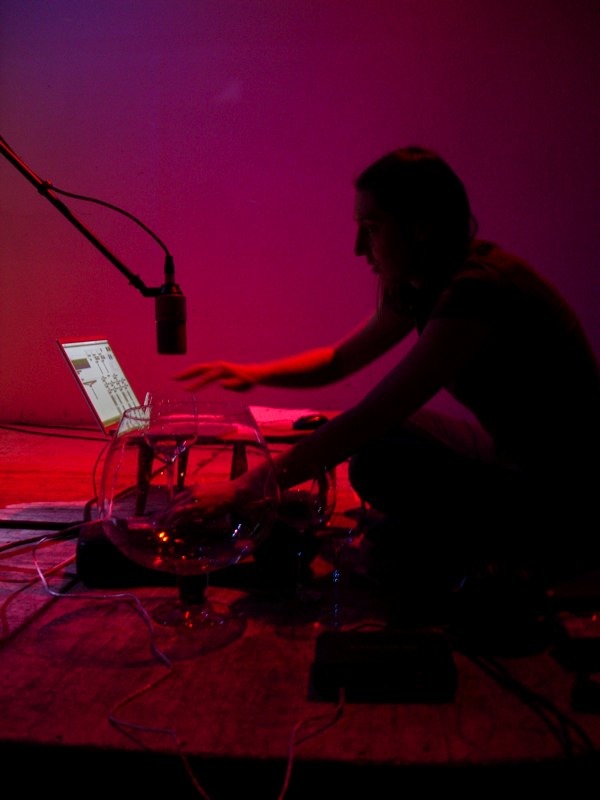 Photo taken by Heather Perkins at Electrogals 2008 festival.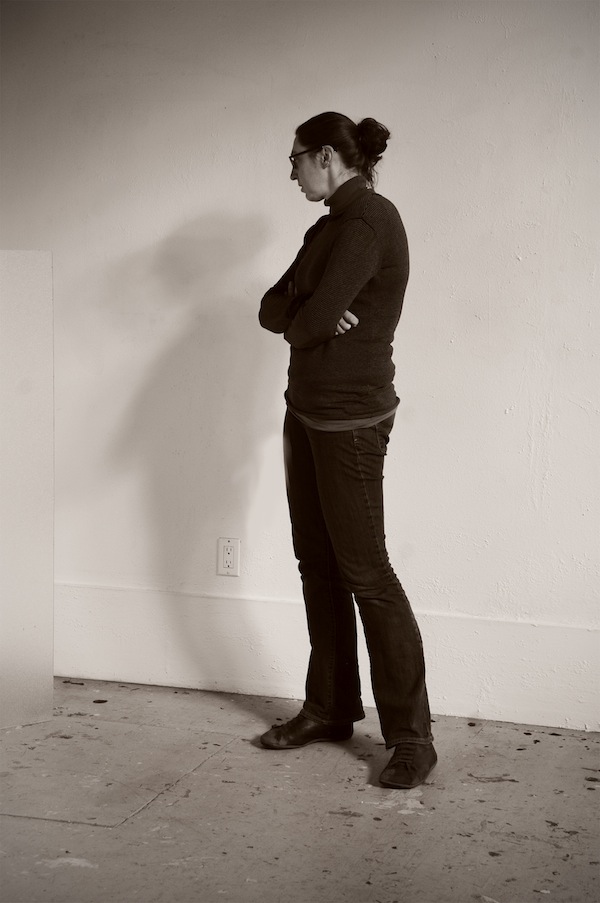 Photo taken by Jim Leisy, 2014, at Caldera.